Yes, the old steam plant building is really cool. But Eric Mitchell, as head brewer, fuels Pinehurst Brewing Co.
In the few steps it takes Eric Mitchell to walk from the brewhouse to the main floor of Pinehurst Brewing Co., he can feel the energy.
The place is seriously busy, and at almost every table, someone is enjoying one of his crafted brews. But it's the makeup of the room that also fascinates him – and keeps him on his toes once he gets back among those glistening steel containers.
---
See what's on tap at PBC
---
"We're still getting our feet wet," Mitchell says. "We've got a variety of customers who come here – we've got older and young, we've got males and females, we've got resort guests and locals. We've got a vast clientele base that I've got to figure out what they're thirsty for, and I'm still trying to do that. No surprise, IPAs have been top-sellers, but I've really been surprised at how many have been liking the Saison. That wouldn't happen in every town. That has been cool to see."
Formerly of Heist Brewery in Charlotte, Mitchell brings with him a noteworthy brewing resume, having won recognition from the World Beer Cup and others. His IPA, Citraquench'l, consistently ranks among the Top 10 IPAs in the United States, and in February last year, people braved the winter cold and camped out in line to be among the first to buy a new release of Mitchell's bourbon barrel-aged stout, Cataclysm.

Mitchell is among the most highly regarded young brewers in the craft beer community. He shot to national prominence at Heist, where just six months after being hired as the floor manager in 2013, he was named as the brewpub's head brewer. In the short time since Mitchell's crafts have been routinely considered among the best in the country.
He says he's had a generous opportunity to be creative at PBC, and is looking forward to bring to Pinehurst the same standard he became known for Heist.
"I've always tried to produce palatable beers, beers that aren't too abrasive," Mitchell says. "Welcoming beers that are also innovative."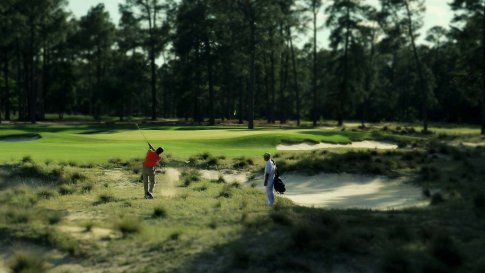 Donald Ross Package
Our most popular year-round golf package includes an extra round of golf.
Resort accommodations for two nights
Three rounds of golf
Overflowing breakfast buffet and dinner daily
Package Details