Some really good news for author Kevin Robbins, whose book The Last Stand of Payne Stewart, which recounts Stewart's 1999 season, will be honored with the Herbert Warren Wind Book Award at the USGA's Annual Meeting in Pinehurst next month.
From the USGA:
Herbert Warren Wind Book Award
The Herbert Warren Wind Book Award acknowledges and encourages outstanding achievement in golf literature. This year's recipient, The Last Stand of Payne Stewart, vividly recounts the story of Stewart's last season on the PGA Tour in 1999, including his U.S. Open victory at Pinehurst, through his tragic passing. Robbins previously captured the award in 2016 for Harvey Penick: The Life and Wisdom of the Man Who Wrote the Book on Golf, which tells the story of Penick, the late golf coach, competitor and instructor.
In recognition of excellence in golf literature, the book will be added to the USGA Golf Museum library, the largest collection in the world with more than 100,000 individual volumes and periodicals.
To commemorate the 20th anniversary of Payne's U.S. Open triumph, Robbins shared an exclusive excerpt from the book with Pinehurst in June. You can read it here.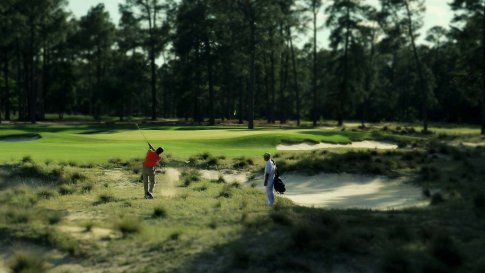 Donald Ross Package
Our most popular year-round golf package includes an extra round of golf.
Resort accommodations for two nights
Three rounds of golf
Overflowing breakfast buffet and dinner daily
Package Details