If somehow you haven't yet seen the viral golf swing pro Steve Wheatcroft tweeted from his pro-am round this week, then take a moment and admire.
We'll admit, we're a bit worried about what this might do once the Pinehurst Golf Academy's Eric Alpenfels and his team get a look at it because truly, it may blow their minds. (Then again, one of them has been known to do this AND this, so maybe not.)
There's pro am swings, and then there's this. I'm not making fun, I'm amazed. Actually can move it 200+. #awesome #albertsonsboiseopen pic.twitter.com/t4tH4VtBUY

— Steve Wheatcroft (@wheatiePGA) September 14, 2017

Anyway, once we hear from them, we'll let you know if they survived with their expertise intact.
After all, the result is really good.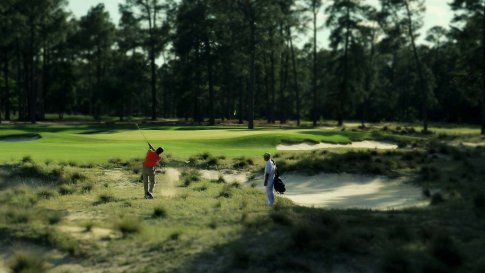 Donald Ross Package
Our most popular year-round golf package includes an extra round of golf.
Resort accommodations for two nights
Three rounds of golf
Overflowing breakfast buffet and dinner daily
Package Details