Two decades ago, PBC's smoker left the comforts of an office job to chase his passion. A Q&A with the man who's gone from HR manager to master craftsman of "the cook."
HIS SHADES REST ON THE BILL of his Pinehurst Brewing Co. hat, and Chris Dowd's face is lightly streaked with black residue from the smoker's plates he's cleaning. He's already wiping away the beads of sweat his cap doesn't corral. It's an unseasonably warm day in February, and a few minutes shy of 10 a.m., Dowd has been at the PBC smokehouse for a couple of hours. And the fire isn't even lit yet.
A face lined by the years in the sun, the biggest crease is the grin parting Dowd's lips.
The wood is still under the tarp, layered near the smokestack that was rebuilt a few months ago, now adorned with "P-I-N-E-H-U-R-S-T" descending in white lettering. It's Tuesday, and Dowd is working a day ahead, ready to stoke the fire that will cook the brisket and pork butt for the next 8-10 hours, though, maybe less, considering the temperature outside. Outside temperature matters to the inside of the smoker – and matters even more to the inside of the meat. Just ask him about that 17-degree day a week or so ago.
And we did, among many other things. Meet Chris Dowd, the smoker of PBC.
---
The Southern is strong in you, isn't it?
Dowd: I'm 59 now, and born and raised in Charlotte. I moved to Laurinburg in 1989 with my family, and worked for a long time in an office as an HR manager for a textile company in Lumberton – until 2001, anyway. It wasn't what I really wanted.
Sounds like a pretty big gamble.
Dowd: I left management, and this is what I wanted to do. It wasn't about money, it wasn't about making a living. It was more about doing something that I'm passionate about, and that I love to do.
---
Meet Eric Mitchell, the man behind the beer.
---
How long have you been doing this?
Dowd: I've been smoking meat for a long, long time, but professionally for 20-plus years. I opened my own restaurant and ran that for a while, but also I designed my own trailer, built with a 6-foot-tall, 5-foot-wide, 2 ½-foot deep smoker with 150-gallon charcoal grill on the front and a 3-burner Bayou Classic cooker on the back. And I traveled and did large events, did a lot of catering and weddings, private parties – and I was learning the whole time.
Then when you heard about the smokehouse at the Pinehurst Brewing Co., you knew you had to apply.
Dowd: When they said they wanted to cook with real wood and with stick burners – for a full restaurant – I knew it was going to be a tough proposition. I had a feeling this place was going to really busy – not a 'mom and pop' kind of barbecue place. But I thought I could help them, using all my knowledge of getting this product – this meat – as good and consistent as it can be. I set a bar, and I try to hit it every day.
And the team here is just incredible. They have your back. There's a lot of thought and care from everyone here, and it starts with (Executive) Chef Warren Caldwell.
What's the process?
Dowd: No direct flame ever hits the meat. What happens is, you set your fire, and with the exhaust being over here to the right, you have a natural pull, just like a chimney. So what'll start is you have the heat move one way (to the left) over here, then pulls up and back all the way across and out. So you keep stokin' and stokin' and try to keep your temperatures level. And you have a long cook and short cook – 8-10-hours for brisket and pork butt, and a short cook is ribs, chicken and sausage, short being 5 hours or less. And some days, we'll cook more than 150 pounds of brisket.
Even at 8-10 hours, there seems to be a lot wiggle room in there.
Dowd: That's the variable. Just depends on the day. The other day (laughs) – it was 17 degrees. This is steel (pounds the smoker), it's thick, and it cools way down at 17 degrees. It tightens up, doesn't really want to do anything. And what you have to do in conditions like that, you have to force it. You have to really get your temperatures up as quickly as possible, and that can take two hours before this thing is actually warm enough to start doing what it's supposed to do. Then you've got to keep it there.
And a warm day?
Dowd: Oh, summer. Oh, summertime. That's beautiful. When it's hot, the steel expands, and there are no issues about getting it hot. But you have to know when to back off.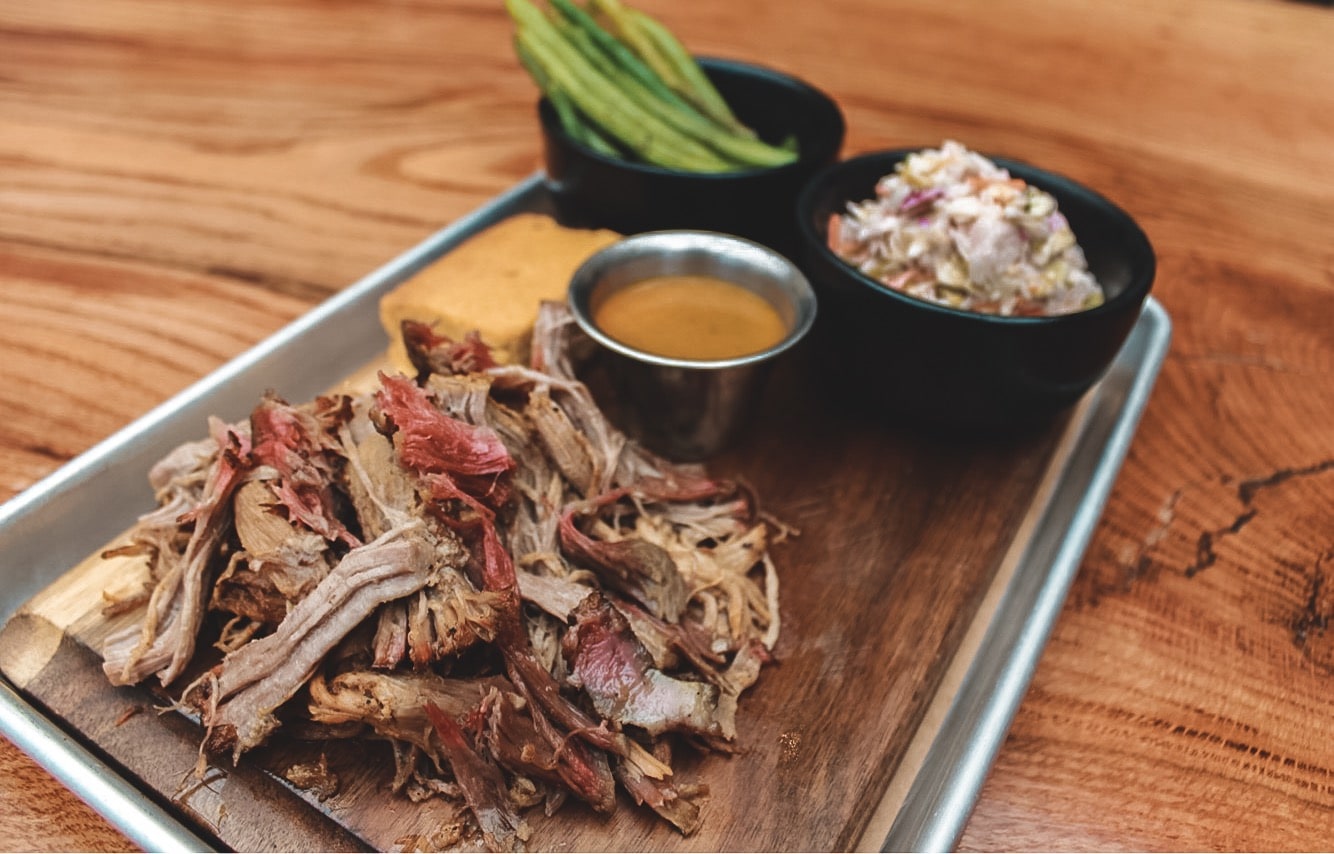 And that's where the craft to all of this comes in. This isn't setting the oven at 350 degrees.
Dowd: That's it. And then you have the wood. The best scenario is that your wood is dry and is seasoned. But that's not the reality. It rains, and the wood, even covered, it gets wet. It's humid, and there's moisture in the wood. I have to figure out how that moisture – whatever level it is – is going to affect the cook.
So every day is a new day.
Dowd: Oh, every day. Every cook is different. (Pauses between each word:) Every. Cook. Is. Different.
---
See what's on tap:
---
But you know exactly where you need to go.
Dowd: Well, you have to cook every day, and every day, what you cook has to not only be good, it's got to be excellent. Well, you're looking at internal temperatures. And believe it or not, 5 degrees makes a huge difference. That will determine how tender the meat is. It can be a little chewy, a little tight, with just a 5-degree difference. And that 5-degree difference might only be 20 minutes, or 45 minutes, and that's not much in a cook. But it's a huge difference in meat. It's a dying art, really.
That craft seems to be paying off here.
Dowd: Ultimately, that's what brought me here. I wanted to be a part of something from the beginning, and help make it a success. I knew – I just knew – if we could get this food to 'em, they'd come. And they'd come back. And they have. There's a lot of people we've touched already. But it's just the beginning. Just the beginning.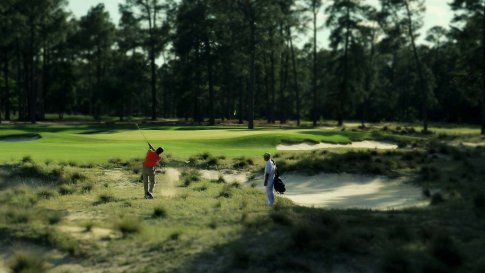 Donald Ross Package
Our most popular year-round golf package includes an extra round of golf.
Resort accommodations for two nights
Three rounds of golf
Overflowing breakfast buffet and dinner daily
Package Details