Poor @asubeaufoster.
ESPN asked for a few submissions to its question on Twitter, and we felt like we had an obvious answer.
https://t.co/aeou9AfrvZ pic.twitter.com/Our4AJFM0S

— Pinehurst Resort (@PinehurstResort) October 26, 2020
Then we heard from Beau.
And he had his own story from the 1999 U.S. Open.
I was there, on the grounds, but in the medical trailer with food poisoning. Was taken care of during the tourney so my buddy could watch and then NCHP drove us to his car (instead of bussing it). Would love to have seen it in person

— Beau (@asubeaufoster) October 26, 2020
H/T to the NCHP.
We had seats on the top row of the 18 grandstand. Could see players come out from the locker room and go to the practice tee. Last thing I saw was Daly blow up on 18, then "it" started.

— Beau (@asubeaufoster) October 26, 2020
I asked my friend if I missed a good finish when he came to get me in the med trailer. "Nah, not much". He didn't want me to feel bad about missing one of the greatest finishes in major history. I didn't watch the replay for years because it stung

— Beau (@asubeaufoster) October 26, 2020
We reiterate: Poor Beau.
We're glad he can at least watch the clip now. To relive all of that week, well, dive in: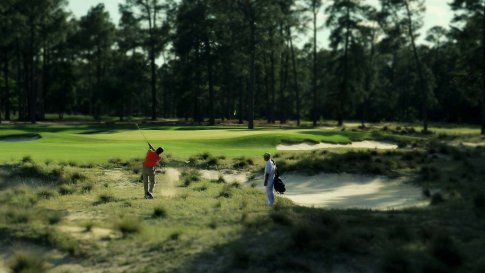 Donald Ross Package
Our most popular year-round golf package includes an extra round of golf.
Resort accommodations for two nights
Three rounds of golf
Overflowing breakfast buffet and dinner daily
Package Details