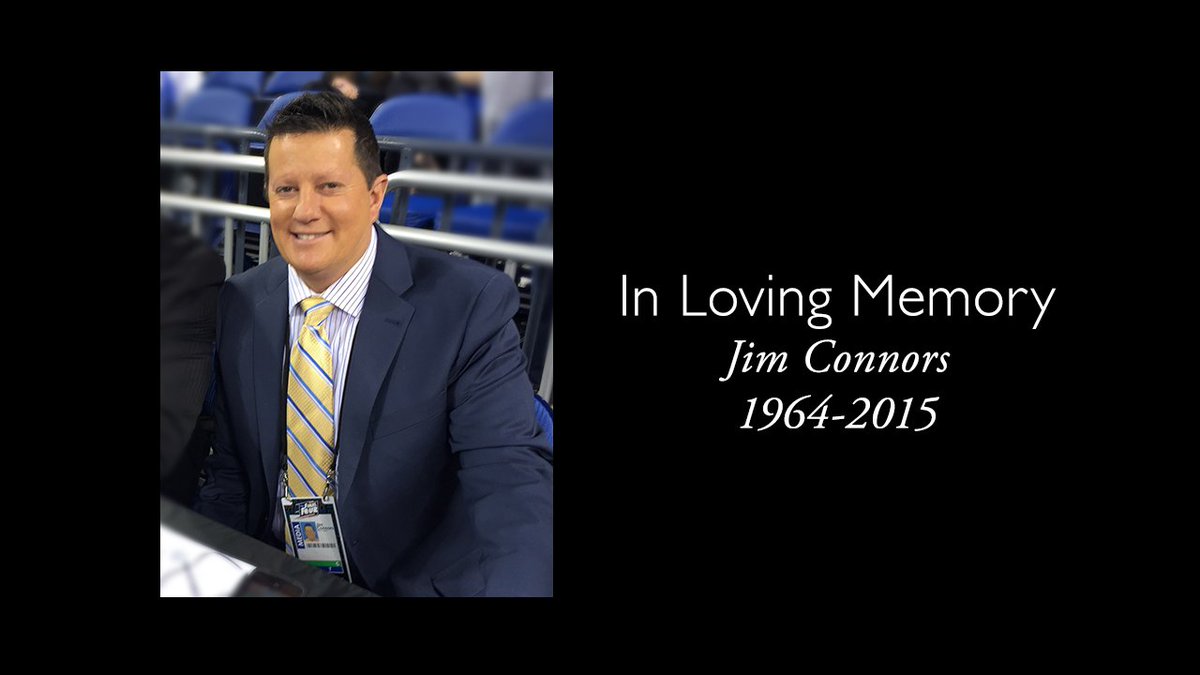 If you live near us in Pinehurst, or even if you've visited us at some point and stayed with us at one of our hotels, there's a good chance you've heard or seen Jim Connors of TWC News 14 give you that day's sports report.
It was with great sadness to learn this week of Jim's passing at the tender age of just 51. He leaves behind his wife and two teenage children, and our sincerest condolences go out to the Connors family. Jim was always a tremendous pleasure to work with when he visited Pinehurst. A true joy. (Please take 5 minutes to watch Mike Solarte's wonderful tribute to Jim here.)
We're reminded of a wonderful little memory of Jim that involves golfer Morgan Pressel. A few weeks ahead of the 2014 U.S. Women's Open, Pressel, a former Pinehurst champion herself, was a guest of the USGA to speak with local media to preview the Women's Open. Pressel did a modified news conference adjacent to the 18th green of Pinehurst No. 2 with the assembled media, and then made herself available for one-on-ones.
Jim had one of those scheduled, and moved to a bench nearby under the tall pine trees for a perfect setting. Jim, always gracious, introduced himself, saying, "Jim Connors – you can call me Jimmy, like the tennis player."
Morgan Pressel shot him a look, and with a straight deadpan tone, fired back, "You don't want to me to call you that. Jimmy Connors is an a——."
Pressel let the moment hang there for only about 2 seconds, but it felt like an eternity. Jim's face was frozen for a bit, but then Pressel broke into a large smile and let Jim off the hook. "I'm just kidding," she said, patting Jim on the arm. "Aaron Krickstein is my uncle. There's a bit of a history there."
Looking back, though, it was a funny, unscripted moment, one Pressel could've never prepared for. But as people around golf know, Pressel's wit is always firing, and it helps to be on your toes.
It also helps to roll with it, which is exactly what Jim did, and did very well. And for it, Jim had as much time with Pressel as he wanted. After taking a good-natured shot like that, Jim never flinched when the camera's light came on, and he and Pressel had perhaps the most engaging interview of the afternoon.
Simply, Jim Connors was a pro. A true pro.
And we'll miss him.