In case you haven't heard since their announcement on air on Monday, the popular ESPN Radio show Golic & Wingo is planning to return to Pinehurst for a second consecutive year.
Here are all the details of how you can join them in Pinehurst:
April 15, 2019
And why would you want to join them? Well, for starters, the Golics and Trey are really fun guys to hang around. We've learned that much.
But, well, perhaps more importantly? It's what comes with the trip:
Remember to #WingoCupContest in your Tweet. We hope you'll enter.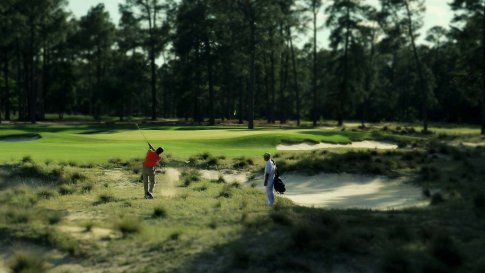 Donald Ross Package
Our most popular year-round golf package includes an extra round of golf.
Resort accommodations for two nights
Three rounds of golf
Overflowing breakfast buffet and dinner daily
Package Details