The greatest debate in golf today is not Tiger vs. Jack.
It's the hoodie.
No matter where you side on The Great Golf Hoodie Debate of 2020, you're free to choose at Pinehurst, where we offer a couple of different styles to choose from. Go ahead, take a look here, and take another look here. You can order online or pick one up at the golf shop.
And yes, you can wear it on our courses. After all, temps are eventually going to come down, and now there's less daylight in the afternoons and evenings.
So, let's move on to the next big question – how can we get rid of this time change stuff? More time for The Cradle!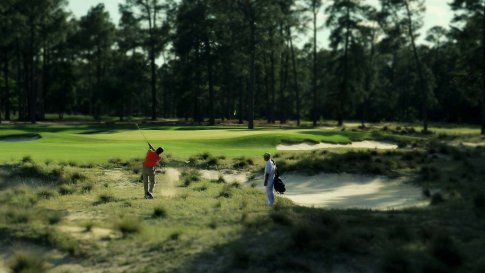 Donald Ross Package
Our most popular year-round golf package includes an extra round of golf.
Resort accommodations for two nights
Three rounds of golf
Overflowing breakfast buffet and dinner daily
Package Details