Showing remarkable compassion for her fellow employees, McCall is recognized by the NCRLA as a Star of the Industry
By Alex Podlogar
An hour before the gates were scheduled to open, the cars – hundreds of them – began to line up along McLean Road behind Pinehurst Resort's Carolina Hotel.
Inside the gate of the historic hotel's service entrance, a host of resort managers, directors and executives feverishly put the finishing touches on that afternoon's setup, which was corralled in the employee parking lot so familiar to the people waiting patiently in their cars. In the middle of the scene was Pinehurst Resort's Director of Purchasing, Christina McCall, carefully orchestrating the scene around her.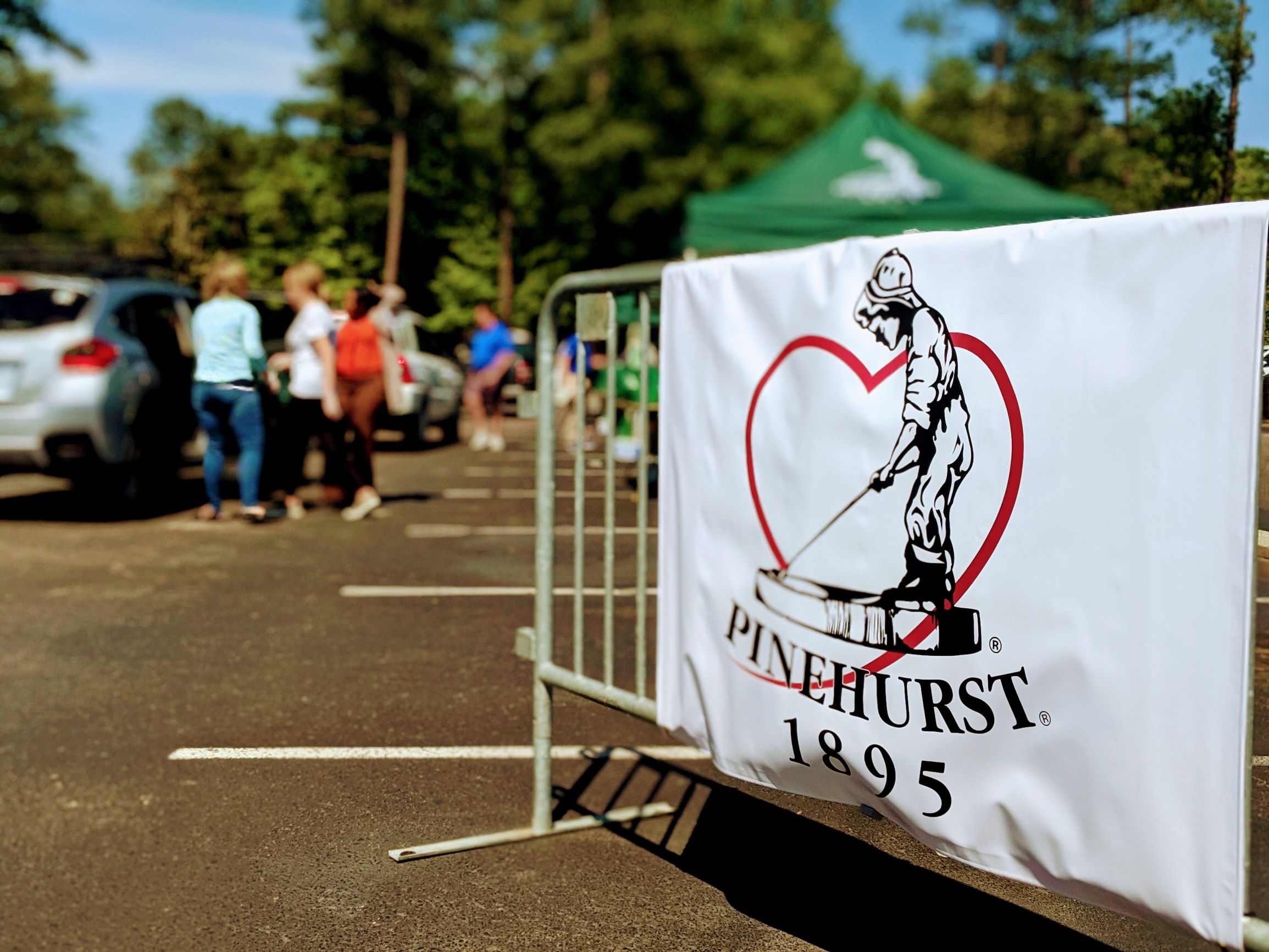 Like so many others during a trying and tumultuous 2020, Pinehurst Resort, the largest golf resort in North America, was forced to close its three historic hotels and all accommodations for two months during the ongoing COVID-19 crisis. Closed from the middle of March to the end of May, Pinehurst essentially "missed" its entire Spring season – typically the most popular time of year in which guests flock to the 125-year-old resort. That led to the temporary layoffs of more than 80 percent of our employees – nearly 1,000 people – for several months.
In such a time of uncertainty, it was nearly impossible to know when – or if – Pinehurst would have the opportunity to bring our employees back. With our hotels shuttered in mid-March, Pinehurst acted quickly in an effort to provide as much relief to its employees most in need.
At its forefront was Christina McCall.
As the Director of Purchasing, McCall completely shifted her day-to-day focus from resort operations and used her position to enable Pinehurst to do what it could to benefit its laid off workers. Using her connections with various Resort partners and vendors, McCall put together sizable "care packages" each week to be hand-delivered in an employee parking lot drive-through. Any Pinehurst employee who had been affected by the Covid-19 crisis was eligible for a care package.
McCall's attention to detail for the packages was both pragmatic and from the heart. When few of us could find toilet paper on our grocery store shelves, McCall found a partner to include toilet paper and other essential household supplies in the packages. McCall included food as well, going so far to put together ingredients for meals and desserts, such as a breakfast meal complete with bacon, sausage and pancake mix, cookout meals with hot dogs, hamburgers, buns and sides, and taco nights with tortillas, chips and salsa. McCall even included recipes with ingredients, such as homemade chicken pot pies.
Employees' children were remembered by McCall, who added candy and other treats to packages. On Easter week, she included an egg-dying kit in each package.
For 13 weeks while hotels were closed, McCall's employee drive-throughs continued, often with more than 200 care packages available. And since reopening hotels, Pinehurst has been able to welcome back more than 800 employees, and continues to re-hire.
McCall's level of care, heart, innovation and organization of these events led to her being honored with the North Carolina Restaurant and Lodging Association's 2021 Manager of the Year award. McCall will be honored at the NCRLA's Stars of the Industry ceremony, which will be broadcast online in February.
On Wednesday, many of Pinehurst's staff surprised McCall with a drive-through of a different sort, greeting her at the clubhouse in cars, trucks, shuttles and, appropriately, golf carts, to hand her flowers to, this time, give back to her.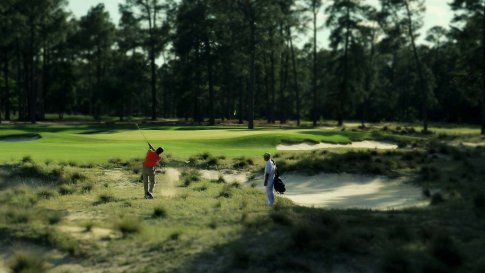 Donald Ross Package
Our most popular year-round golf package includes an extra round of golf.
Resort accommodations for two nights
Three rounds of golf
Overflowing breakfast buffet and dinner daily
Package Details