First and foremost, we want everyone to take every precaution and stay extremely safe during the COVID-19 pandemic. We have found that golf does lend itself well to social distancing and other efforts to combat the spread, but we're hopeful we all can continue to do more so people can still enjoy the game they love.
That includes not touching the flagsticks. We hope this will help:
In place at #TheCradle, this will be done on all Pinehurst courses Friday – including Pinehurst No. 2 – as we recommend social distancing & keeping flagsticks untouched, etc. – A 2″ diameter PVC cut to about 2.5″ length.

No gimmes?

H/T to @WolfCreekTurf. Great idea. Stay safe. pic.twitter.com/QWdwbmIqrs

— Pinehurst Resort (@PinehurstResort) March 19, 2020
We so have other suggestions when playing:
Practice social distancing
Please discontinue shaking hands and replace this gesture by a head nod, club tap, etc.
Wash your hands whenever possible and use sanitizer regularly
Play with the flagstick in and rake bunkers with your feet instead of using a rake
If possible, walk instead of using a cart
One person per cart, unless immediate family
Adhere to all additional recommendations advised by the CDC
Precautionary actions we're taking:
Golf carts and push carts are being wiped down with disinfectant after every use
High-touch areas of starter shacks are being disinfected regularly (i.e. scorecard holder, windows ledges)
Pens are being wiped down after every guest use
All door handles and counter tops in the Resort Club are being disinfected on a regular basis
Credit card machines are on the shop counters and there are no cash transactions
Stay safe, everyone.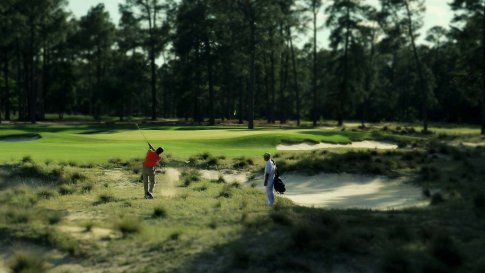 Donald Ross Package
Our most popular year-round golf package includes an extra round of golf.
Resort accommodations for two nights
Three rounds of golf
Overflowing breakfast buffet and dinner daily
Package Details