An 18-Hole Homage To Mother Nature & Father Time
No. 10 is Pinehurst's first new course in nearly three decades, but in truth it's been centuries, even millennia, in the making. The landscape underlying Tom Doak's new design features native wiregrass, sweeping landscape and rolling hills formed by geology. Midway through the course, it also takes advantage of rugged dunes carved out by mining operations around the turn of the 20th Century. The result is a spectacular course with 75 feet of elevation change that winds its way through the Sandhills on a path toward delivering a golf experience like no other.
CALL TO RESERVE
Sand Helped Shape No. 10 From The Start
The Sandhill region in which Pinehurst lies provides coarse grasses, towering pines and, yes, lovely swaths of sand simply not found elsewhere.
Elevation Makes For Expansive Views
No. 10 offers 75 feet of elevation change which, in turn, tees up panoramic vistas. Gaze out over tree tops, dunes and lush fairways—with nary a home in sight.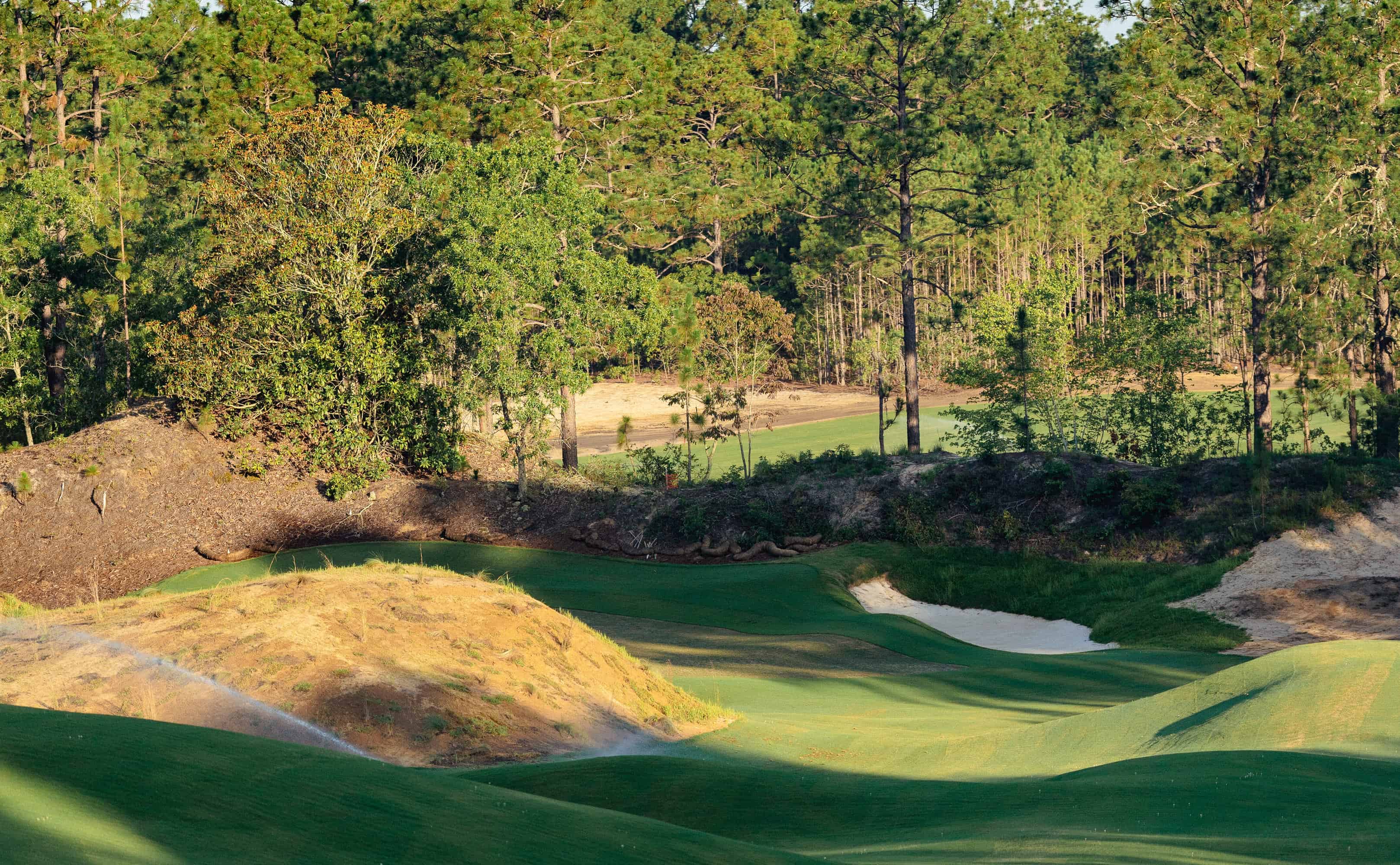 Once A Mine, Now Majestic
In the late 1900's, the region's rich, natural resources led to a great deal of mining in North Carolina. Today, a century of natural healing and the vision of Tom Doak has transformed one such area into a true masterpiece.
No. 10 in Tom Doak's Own Words